×
Contact Us:

Granada Hills
17411 Chatsworth St Suite #100, Granada Hills, CA 91344
Chatsworth
20933 Devonshire St. Suite 103 Chatsworth, CA 91311
Granada Hills:
(818) 360-2131
Chatsworth:
(818) 739-0182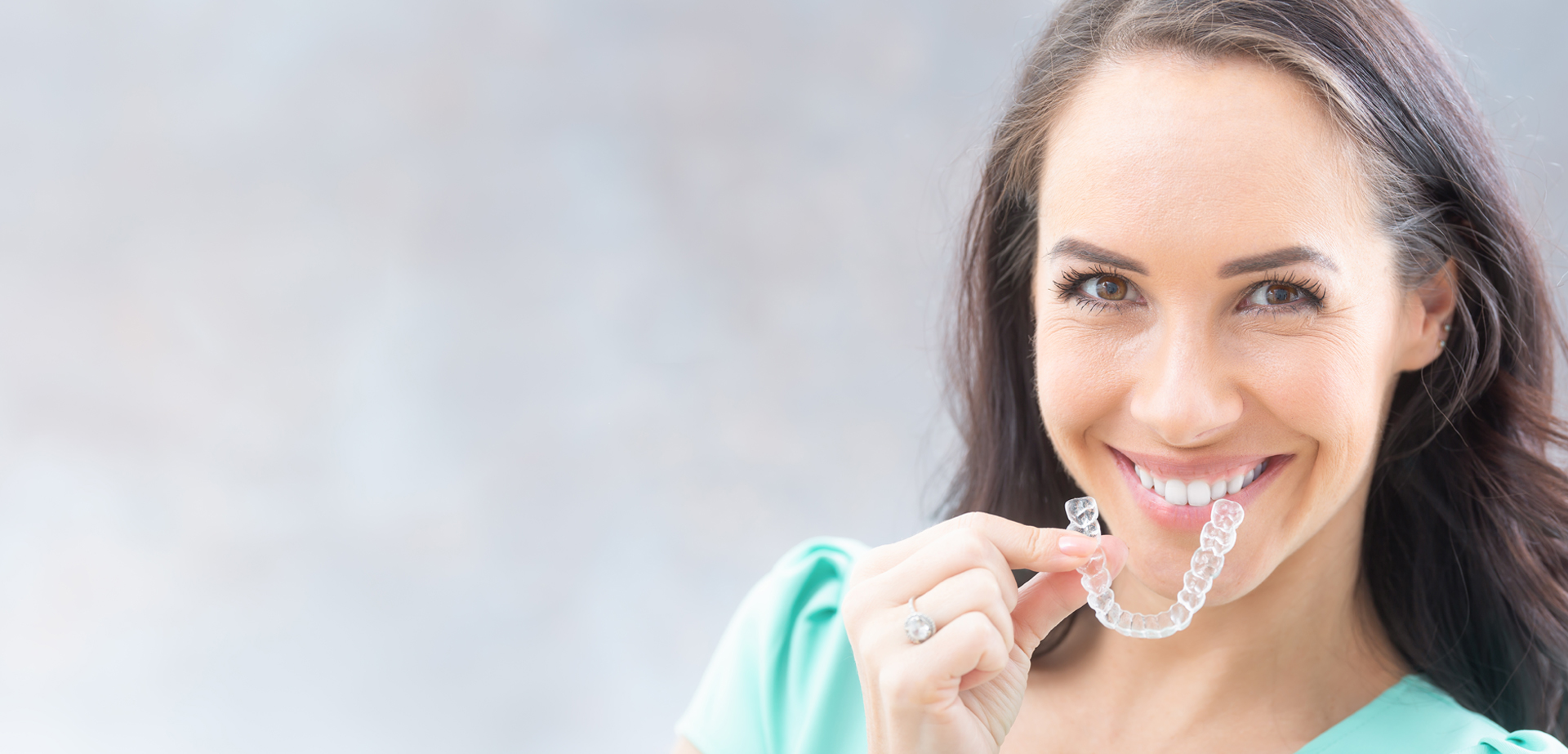 We offer quality orthodontic care for the whole family as well as pediatric dentistry, combining all your dental needs in one convenient location. Our clinic provides comfortable, quality, evidence-based treatments in a relaxed environment.
want us to call you?
book my appointment now!
The Benefits of Invisalign ® over Traditional Metal Braces
Invisalign aligners are made of a plastic material that straightens the teeth of a patient without the metal brackets and wires of traditional braces. They can be used to treat the same wide variety of dental problems as traditional braces, such as misaligned and crooked teeth, teeth with spaces and well as a variety of bite problems.
Each Invisalign tray is molded specially to fit the patient's mouth and gently shift their teeth into the desired position. Invisalign trays are much more comfortable, require fewer dental office maintenance visits, and impose less dietary and activity restrictions on the wearer compared to traditional metal braces, making them a perfect fit for many patients. In general with good patient cooperation, invisalign is faster than braces.
Here are a few of the many advantages that Invisalign ® offers:
A Greater Value Than Braces: TLC for Smiles is in the top 1% of the nation as invisalign providers. We pass a huge lab discount onto our customers. At TLC for Smiles, braces and invisalign cost the same!

Fewer Office Visits: While traditional braces require upkeep and adjustments every six weeks, Invisalign aligners require much less maintenance. Patients will only need to visit their orthodontist once every 12-20 weeks, which is perfect for those with a busier schedule of school, work, or activities.

A More Subtle Look: Invisalign are made up of a clear plastic material that blends in naturally with your teeth; no more brightly colored wires and metal!

No Food Restrictions: Traditional braces require the patient to adhere to several food restrictions (e.g: no popcorn, nuts, corn on the cob, candies, etc.) to avoid food breaking or getting stuck between braces. Patients with Invisalign can eat whatever food they'd like without worrying about the aligners!

More Comfortable: The wires and brackets of traditional braces are likely to irritate one's cheeks or gums. Invisalign trays are custom-fitted to the patient and are made from a smooth plastic material making them much more comfortable than traditional braces.
Lower Risk: Brackets and wires of metal braces can sometimes be prone to breaking when put under pressure, and this can lead to serious injury that must be addressed through an emergency orthodontics visit. This risk is eliminated with Invisalign.

Overall Improved Dental Health: Traditional braces can injure the mouth, break, or lead to plaque buildup, tooth decay, and discoloration. As Invisalign trays are removable, brushing and flossing is easy, and if something does occur your mouth and teeth are in no danger.

If you are looking for a more comfortable, more natural-looking, safer approach to straighten and fix your crooked or misaligned teeth, Invisalign might be the perfect fit for you. Here at Tlc For Smiles, our orthodontists and dentists have all of the skills and experience needed to get you started on the treatment option that works for you.

If you're ready to get started on getting your dream smile, we urge you to contact us at our Granada Hills office! We offer flexible appointment times to accommodate your schedule. Either call our office at (818) 360-2131, or fill out our online appointment form. Our Chatsworth office can be reached at (818) 739-0182 and has private rooms for each individual patient.