What is a CBCT Scan?
Orthodontic technology is advancing at a rapid pace, and TLC for Smiles stays up-to-date on the latest innovations. A Cone Beam Computed Tomography (CBCT) scanner is a digital, high-definition x-ray that enables your dental professional to take comprehensive 3D images of your mouth, jaw, and facial structures.
Why do we use
a CBCT scanner?
With the innovative CBCT scanner, our dental professionals can serve their patients with more precision and excellence. Our scanner takes 3D digital images of the entire mouth, enabling us to diagnose and treat even the most complex dental cases. The naked eye is only able to see so much, and the CBCT scanner makes it possible to see your teeth and jaw structures in the finest detail from every angle.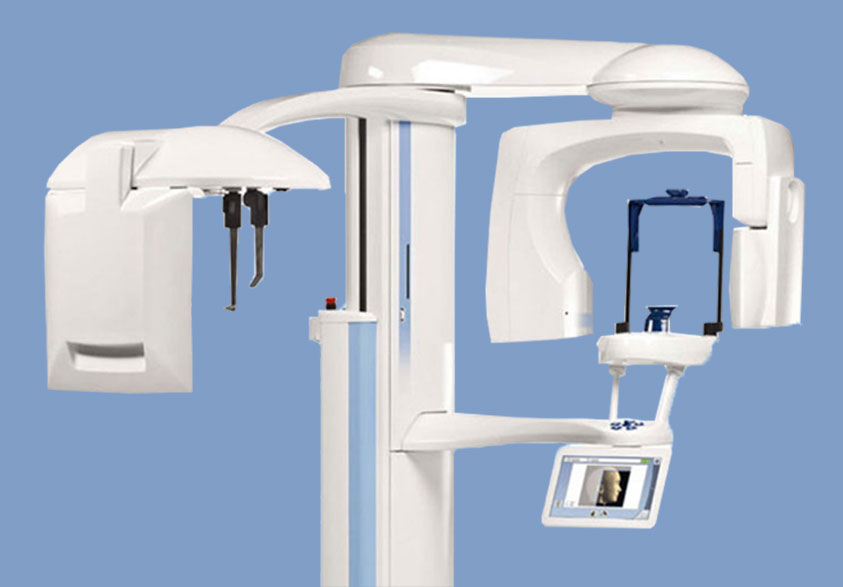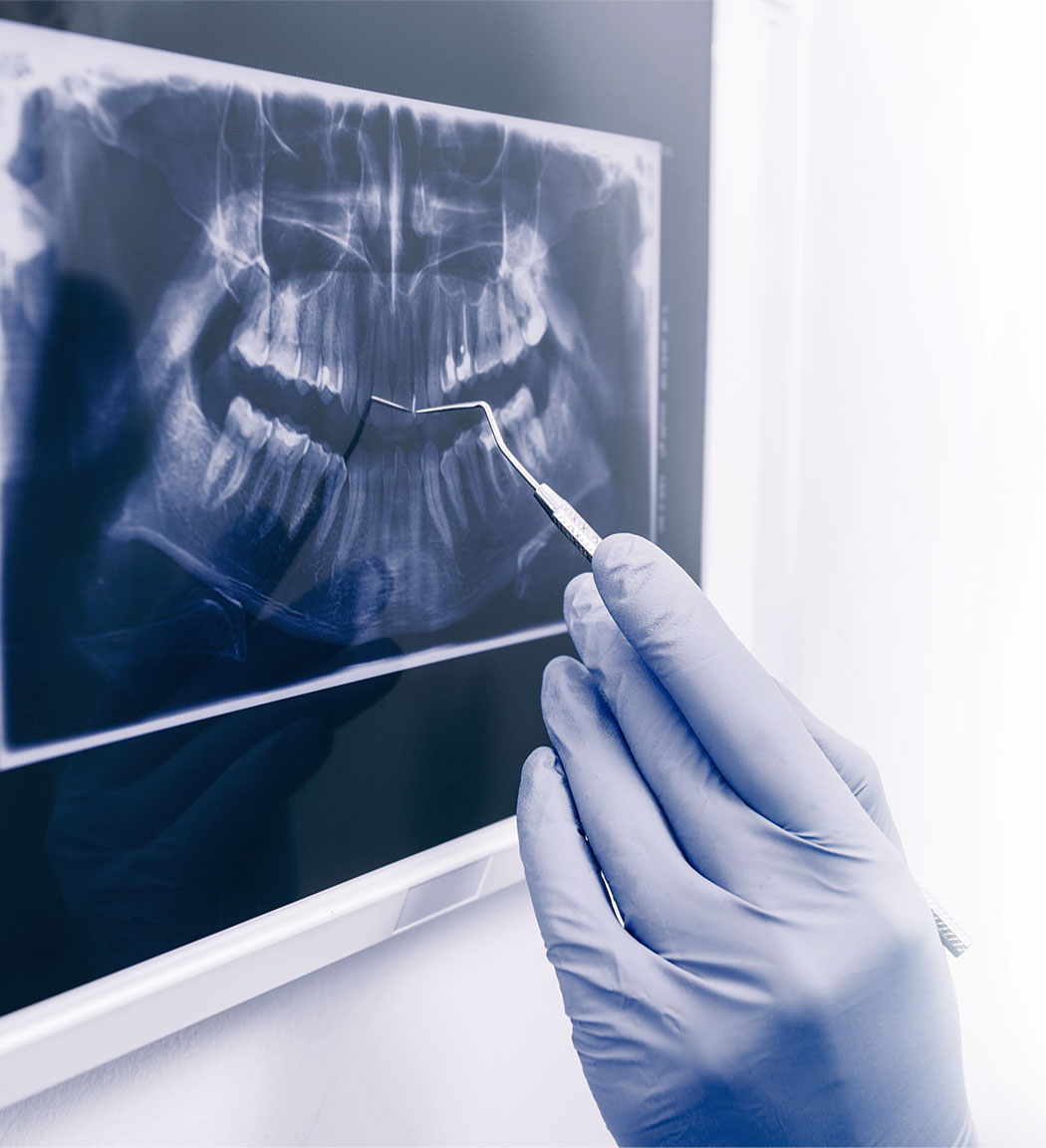 Benefits of a CBCT scan
The process is fast and comfortable:
Our friendly staff will place a sensor in your mouth to capture hundreds of images that are immediately sent to our computer system. There, a comprehensive 3D model of your mouth will be built from the photos. The whole process only takes a few minutes and is comfortable and easy.
The images are high-definition:
The digital photos are incredibly detailed and can show us your mouth from dozens of angles. We can rotate, magnify, color-code, and alter the images as needed to create an effective treatment plan.
We can see a 3D representation of your mouth:
The scanner enables us to see the structure of your mouth and jaw in a way that is impossible with the naked eye. We can also predict how things will look after treatment and create comparison photos.
Reduced radiation exposure:
Traditional x-rays expose a patient to a significant amount of radiation. Out CBCT digital scanner reduces this amount by up to 90%.
More exact, customized treatment plans:
Not only can we use these 3D images to diagnose problems and create treatment plans, but we can also send them to your insurance company, your doctor, or anyone else you authorize who may benefit from seeing them.
Visit your Granada Hills
pediatric dentist and
family orthodontist
Are you looking for a skilled pediatric dentist or child/adult orthodontist? Come visit our clinic for a no-obligation consultation. For patients with dental insurance, this appointment is usually completely free. Our kind and caring staff are ready to welcome your family to TLC for Smiles.
Want Us To Call You?
Book Now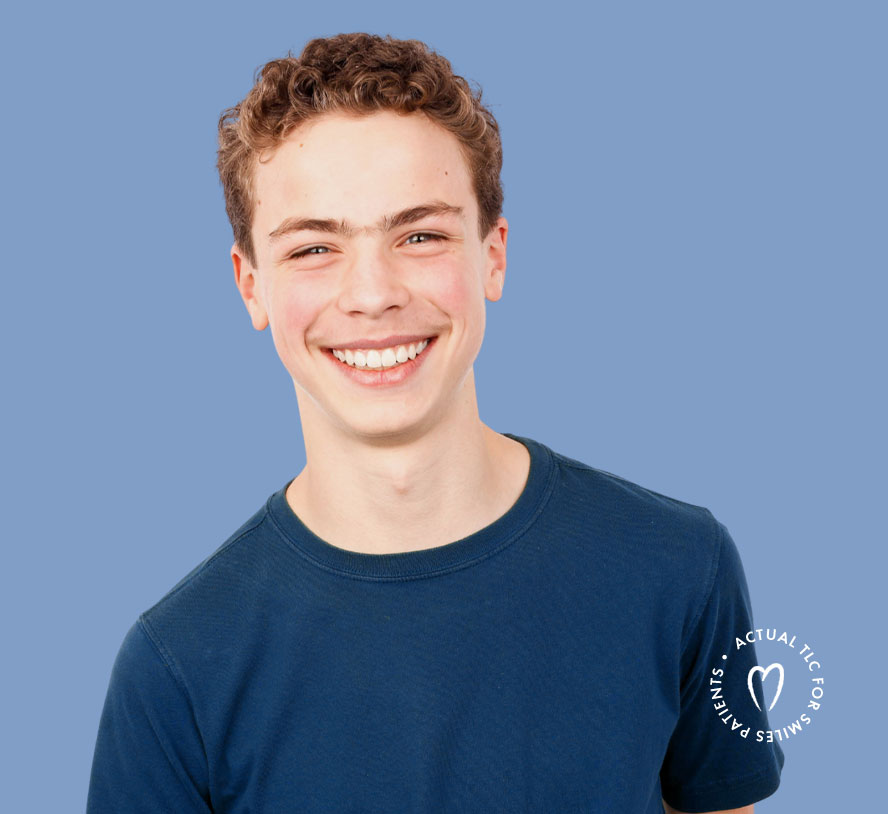 TLC for Smiles
Chatsworth
Mon10:00am - 7:00pm
Tue9:00am - 6:00pm
Wed10:00am - 7:00pm
Thu10:00am - 7:00pm
Fri9:00am - 6:00pm
Sat8:00am - 2:00pm
Book Your Appointment