Back
Our Pediatric Dentists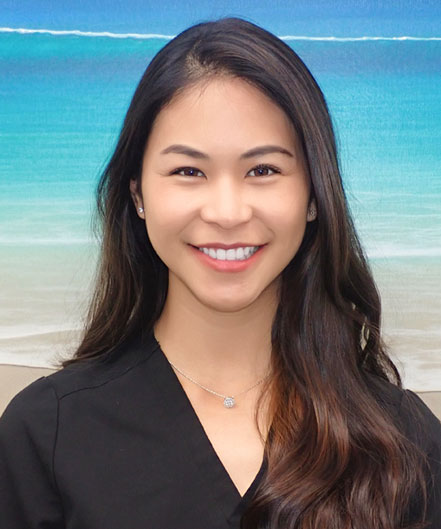 Clinic Hours
Monday10:00am - 7:00pm
Tuesday9:00am - 6:00pm
Wednesday10:00pm - 7:00pm
Thursday10:00am - 7:00pm
Friday9:00am - 6:00pm
Saturday8:00am - 2:00am
Chatsworth Pediatric Dentist
Dr. Paulina Nguyen DDS
Getting to Know the Kid-Friendly Pediatric Dentist
Coming to work is something that Dr. Paulina Nguyen looks forward to every day. She enjoys a personal excitement working with the children's distinct and varied personalities as she treats and educates them in proper dental care.
Children of all ages feel safe, relaxed, and comfortable under Dr. Paulina's tender loving care and leave with the assurance that a visit to the dentist is a positive experience that will ensure the preservation of their beautiful smiles.
Her Passion Toward Higher Learning
Dr. Paulina began her academic career in her home state of California at the University of California at Los Angeles (UCLA). She earned a BS in Biology with a minor in Spanish in 2014, allowing her to communicate with her Spanish-speaking patients.
She continued her education at her alma mater's cross-town rival, the University of Southern California, where she earned her Doctor of Dental Surgery in 2018. She then received the opportunity to train at NYU Langone Hospital in Oahu, Hawaii, where she acquired an Advanced Education Certificate in Pediatric Dentistry.
Experience From All Over the World
Dr. Paulina's desire to excel in pediatric dentistry was enhanced with hertimeat Boston Children's Hospital, externing with Harvard pediatric dental residents. There, she helped treat medically complex patients from all over the world with rare congenital conditions.
Further expanding her pediatric dental expertise, Dr. Paulina worked at Los Angeles County Hospital Pediatric Dental Clinic , caring for patients from infancy to 18 years including those of the Violence Intervention Program
Dr. Paulina honed her pediatric skills through her pediatric dental residency in Hawaii, performing many full mouth oral rehabilitation cases at Shriners Children's Hospital in Honolulu and Kona Community Hospital on the Big Island.
Giving Back to Those in Need
Being the caring and compassionate person she is, Dr. Paulina believes that everyone deserves proper dental care and should be able to own a smile of which they are proud despite their finances or access to care.
Dr. Paulina volunteered her services to the USC Mobile Clinic and QueensCare Dental Clinic in the Los Angeles area. She also served with Ayuda International in both areas of Southern California and Thailand. With these organizations, she provided comprehensive dental treatment to children and adults.
Due to the lack of fluoride in the water system, Hawaii leads the nation in cavities, which predominantly affects the underserved peoples of the state. To help alleviate this and other dental problems, Dr. Paulina cared for homeless Hawaiian and Pacific Islander populations who would otherwise have no access to oral care.
Life Outside of Her Scrubs
When Dr. Paulina manages to fit in some leisure time, she loves to read self-help books, try new foods, and spend time with family. She also enjoys traveling to beautiful destinations like Italy and Southeast Asia. And she makes sure to spend time with her dog at the beach.
Choosing Your Pediatric Dentist
From California to Hawaii and back again, Dr. Paulina Nguyen has gained many skills and experience treating a diverse range of pediatric patients. Her love of children and her work is apparent in her enthusiasm and dedication to providing the best patient care possible.
Why not join Dr. Paulina's many happy and satisfied pediatric patients and schedule an appointment with her today?
Meet us in person
We would love to have you and/or your child come to visit our office to see if it is the right fit. We know choosing a pediatric dentist or an orthodontist is a big deal, and we want you to have an opportunity to meet our friendly staff and have an initial consultation. Book an appointment through the link below or feel free to give our office a call: 818-208-4665.
Want Us To Call You?
Book Now
Meet Our Orthodontists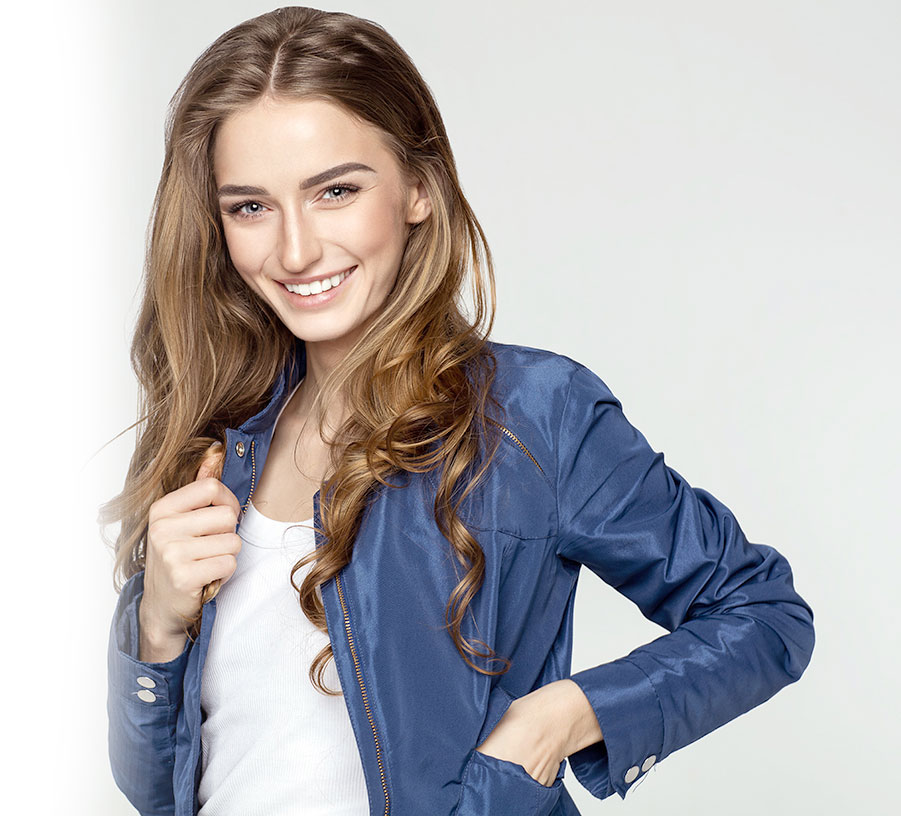 TLC for Smiles
Chatsworth
Mon10:00am - 7:00pm
Tue9:00am - 6:00pm
Wed10:00am - 7:00pm
Thu10:00am - 7:00pm
Fri9:00am - 6:00pm
Sat8:00am - 2:00pm
Book Your Appointment